Set your mind to achieve your goals
January 15|8:00 am

-

10:00 am

UTC+8

60¥ – 120¥
Looking to make your journey in China into a successful adventure? This event is made for you !
An interactive workshop held by an international HR expert and an entrepreneur living in China for 6 years. They will share with you their best tips and tools to achieve your goals.
How to set your objectives?
Let's start from the beginning. What do you want to achieve for your business? Every success story was first an idea, the right Mindset and Objectives Setting are essential steps to transform your ideas into great achievements
EMOTIONAL INTELLIGENCE
-Find out your Whys? Clarify and Strengthen your motivations.
-Set your Mind to achieving your goals, empower your actions.
-Improve your social skills, meet the right people.
OBJECTIVES SETTING
-How to use the SMART model to define your project goals?
-Time management tools to successfully strengthen your projects.
-Introduction to the complete toolkit.
Speakers
MYLENE DUMAS
EXPERTISE :
Creating HR infrastructure
Implement ing new ways of working
Wellbeing at work , Innovative training
Learning methodologies
Mylene has lived in 3 continents , born in Paris , graduated from the London Schools of Economics as a certified Human Resources professional (CIPD).
Fascinated by the idea that the corporate world can have a positive impact on the way society innovates and grow sustainably, she has worked with international establishments, to name a few: with Skype, European Institutions in Belgium & Luxembourg, with Atlas Copco in the UK, and the British Embassies in LATAM and European companies arriving in Mexico.
ALISE FRANCK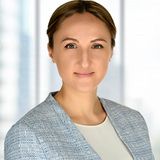 EXPERTISE:
Good manners & Business Etiquette trainings
Public Speaking coaching
Entrepreneur ship in Shenzhen and Hong Kong
Chinese Lifestyle, Business in China
Alise Franck is the founder of Alise Import Export (Shenzhen) Company Limited, she offers Etiquette Training and aims to open a concept store. She has a master' s degree in History of Literature, Art and Music, and she is a certified Etiquette consultant from "Ecole des Bonnes Mannières " of Neuchâtel, Switzerland.
She has provided a large variety of workshops in China since 2014 collaborating with private clubs, events ( International Food and Wine Festival, China Merchant Bank, Shenzhen), University (Beijing University, Shenzhen), International companies (Barclays Bank, Hongkong) and Public institutions (French Consulate, Wuhan) .